XTREME motherboard
It includes 1x XM v1.2Ds motherboard, 1x RJ45 25cm extension cable, 1x custom XTREME 25x25mm cooler with two spring-fasteners and a ultra-silent double bearing fan (pre-assembled), 1x non-adhesive silicone thermal pad, 1x USB-Bridge, 1x Mini Wireless Keyboard+Mouse (Iggual IGG317013), 1x MicroSD USB2.0 reader, 1x USB-C to USB3.0 OTG cable, 3x 16mm HEX F-F studs, 8x M3 black screws, 1x M3 nut, 1x JVS-B1 dongle, 1x RTC, 1x Temp sensor…
NOTE: The RTC 3V CR2032 battery is not included!.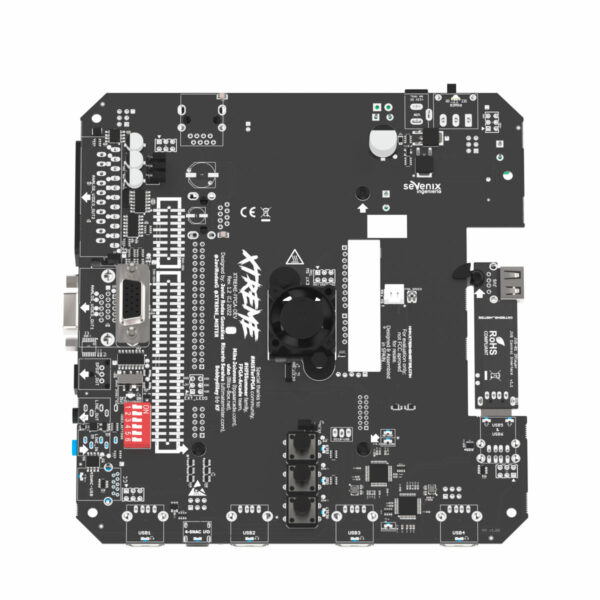 1 × XM motherboard (multi-HOST, 4SNAC and JVS built-in)
FPGA carrier board
Take advantage of this EARLY BIRD discount on the DE10-Nano!. It won't last forever!. The FPGA is the core of the retro-gaming platform. It provides the most accurate REAL-TIME HARDWARE emulation for retro-gaming, with the lowest possible audio/video/input lags, real-time video upscaling, real-time video filters...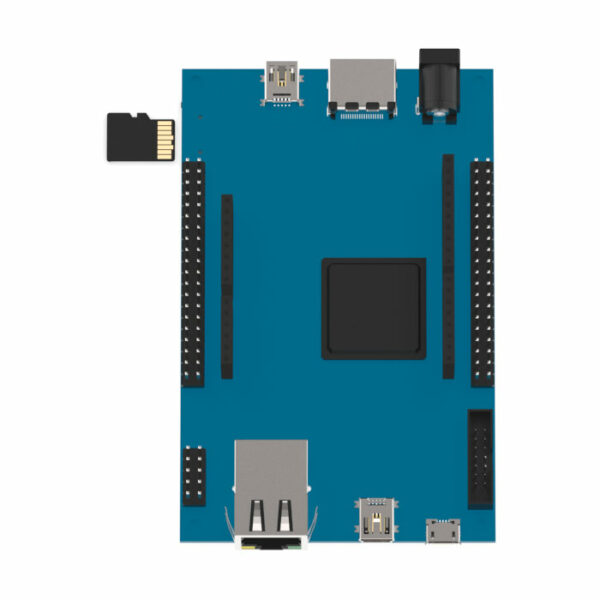 1 × Terasic DE10-Nano: Includes an assembly & testing fee. 128GB MicroSD card pre-loaded with an open-source MiSTer FPGA image.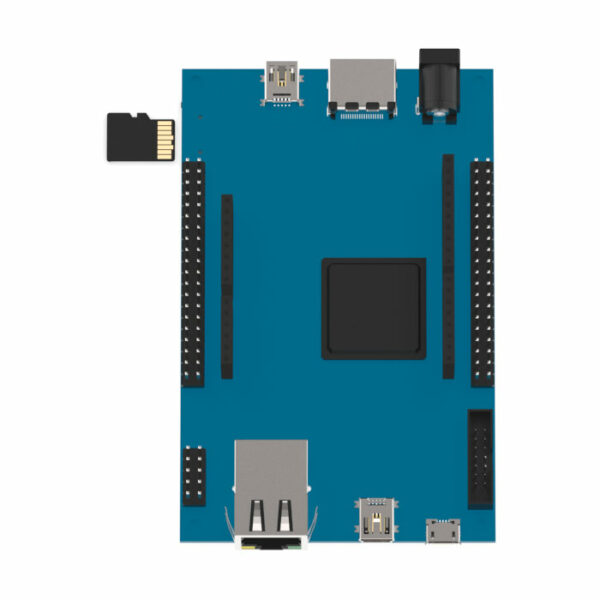 1 × Terasic DE10-Nano: Includes an assembly & testing fee. 512GB MicroSD card pre-loaded with an open-source MiSTer FPGA image.
SDRAM memory module
Unofficial XTREME SDRAM memory modules. They were designed to meet the best possible Signal Integrity (SI) and Power Integrity (PI) performance for the DE10-Nano carrier board. The M2 is implemented using 4x 32MB chips and reaches sustained speeds typically between 144 and 148MHz on MiSTer FPGA (memtest). The M1 is faster, implemented using 2x 64MB smaller BGA chips which allow a better SI. It typically maintains a stable 150MHz all-day-long on normal room-temperature conditions. Both are compatible with all MiSTerFPGA cores such as JT, Saturn, etc. You only need one but you can purchase both if you have several DE10-Nano setups. The future alternative FPGA CARRIER boards such as #MARSFPGA will NOT need any of these external SDRAM modules, as all memory interfaces (DDR4, SDRAM, SRAM and FPGA BRAM) are embedded for optimal performance.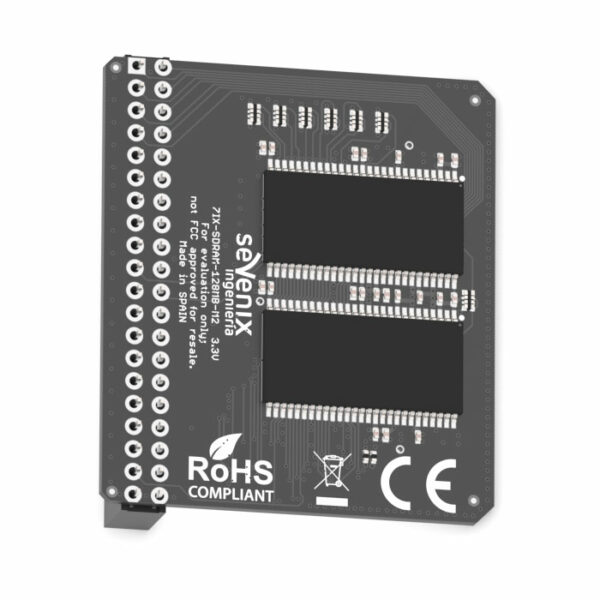 1 × 7IX SDRAM 128MB M2 v2.2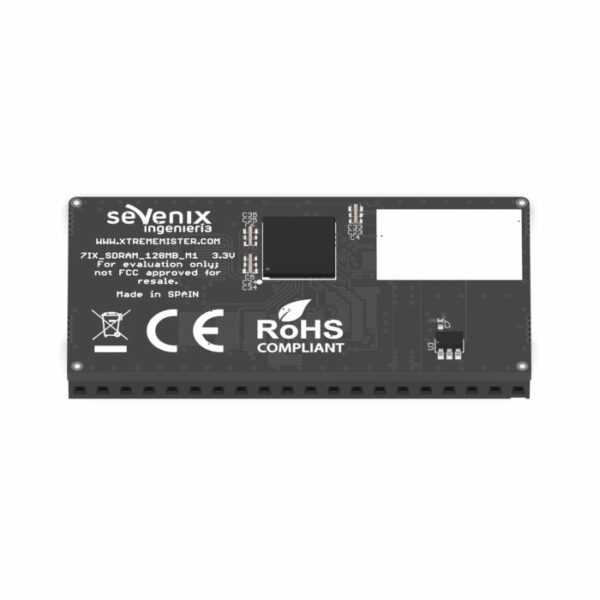 1 × 7IX SDRAM 128MB M1 v1.4
HDMI to VGA+Audio adapter
It allows a 1080p 24bit loopback to VIDEO-IN and LINE-IN option from the FPGA carrier board, as an alternative to the 18bit embedded Video DAC. Transparently enjoy your 24bit cores at the 3x analog VIDEO outputs: DSUSB15 + SCART + JAMMA/External Arcade monitor.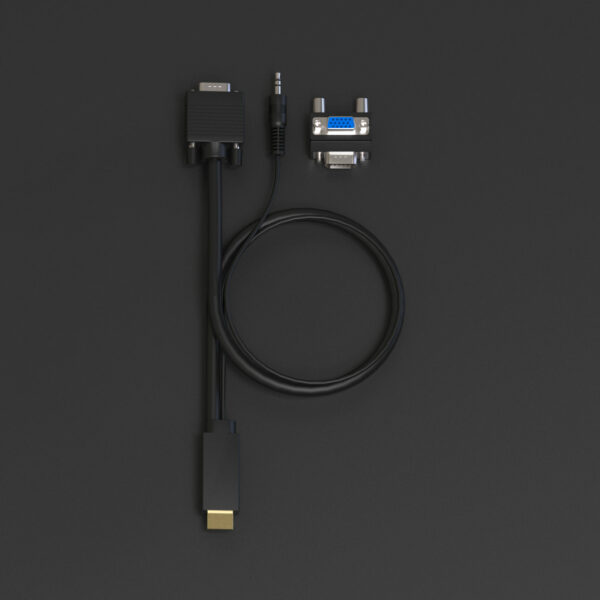 1 × HDMI to VGA adapter + Right-Angle VGA adapter: XTREME 1080p60 24bit self-powered HDMI to VGA+Stereo Audio adapter + Right-Angle VGA adapter
4SNAC bundle
It's not available as separated parts at this moment. It gives ZeroLag support for all your original NES, SNES, Atari/SEGA(DB9), SATURN, PSX as well as one mt32-pi MIDI synthesizer (Roland MT32 real-time emulator).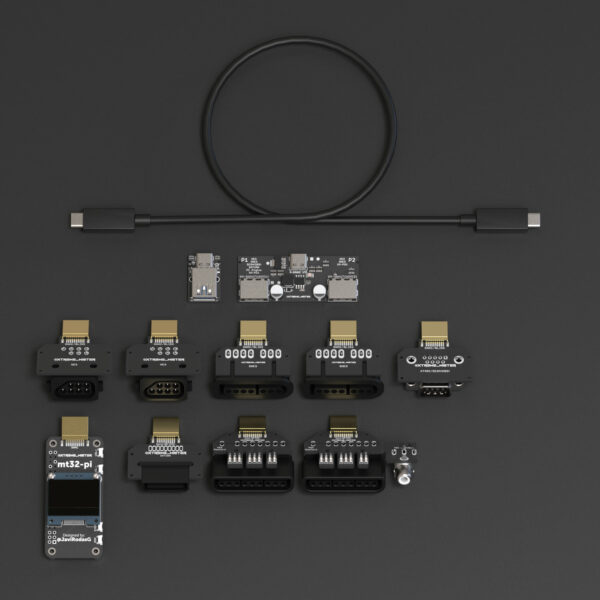 1 × 4SNAC (all-in-one) bundle: Includes 1x 4SNAC-IO(USB-C) to 2xXM-SNAX7(HDMI) Adapter, 2x NES, 2x SNES, 1x Atari/SEGA (DB9), 1x Sega Saturn, 1x PSX+MemCard adapter, 1x PSX+MemCard+LightGun adapter, 1x mt32-pi + 0.96" OLED display adapter + 2x M2 screws + RPi Zero 2W board + MicroSD 8GB preloaded with mt32-pi software included!.
4SNAC-USB adapter
With an OLED display and 3x tactile buttons, it easily allows to remotely control several IOs the XTREME motherboard: the analog AV inputs, two different USB-Host ports, two JVS ports, two USB-PWR ports...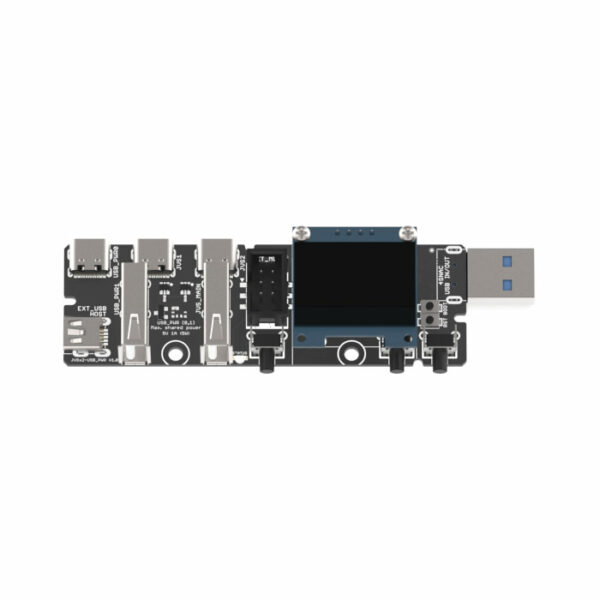 1 × 4SNAC-USB(RP2040) - JVSx2 - USB-PWR - Control Module + USB3.0-A Male to USB3.0-A Female extension cable + 3D printed enclosure
Power Supply
You only require one power supply, but you may order both for different setups. For instance, a JVS setup inside a cabinet typically would require a custom power cable or the modular power supply (in case your cabinet PSU is not powerful enough). A +12V @ 1.5A 18W power supply is the minimum recommended for normal operation without much USB or SNAC peripherals connected.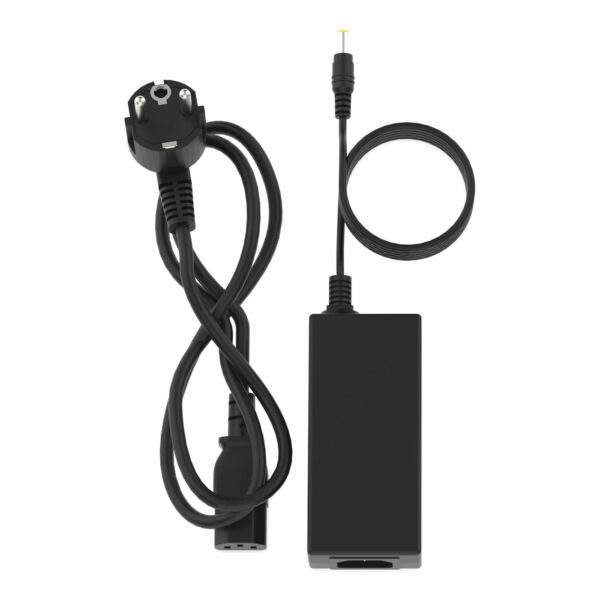 1 × FSP Technology FSP040-RHAN3 AC-DC power supply: +12V 40W with EU C13-Schuko power cord.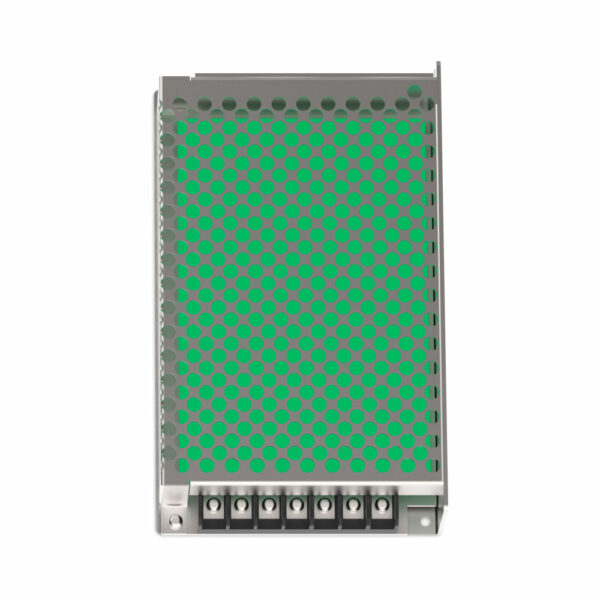 1 × +12V 40W AC-DC modular power supply. NOTE: It doesn't include any power cable.
Enclosure
You have also the option to CUSTOMIZE the TOP plate using a UVI printing custom design. Please order it separately at the main SHOP page, with the option to upload a custom design (JPG, PNG, PDF, AI, PSD...) media file for the TOP plate. Some open-source templates are available at the XTREME resources repository. Alternatively, you can order the BLACK plates (as shown below) and UVI print them (or add a custom vinyl decal) by your own. You also have the option to 3D print (or customize) any of our OPEN-SOURCE enclosures. More information at the main page. Finally, a premium metal enclosure option could be available in the future.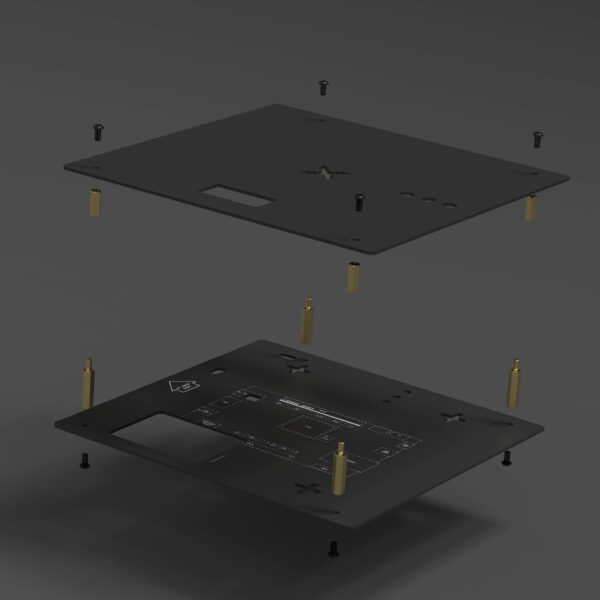 1 × XM FR4 1.6mm (BLACK finish): 1x TOP and 1x BOTTOM plates, 8x HEX spacers, 8x M3 Black screws